Southtech Passing Flat Glass Tempering Machinery
(TPG series)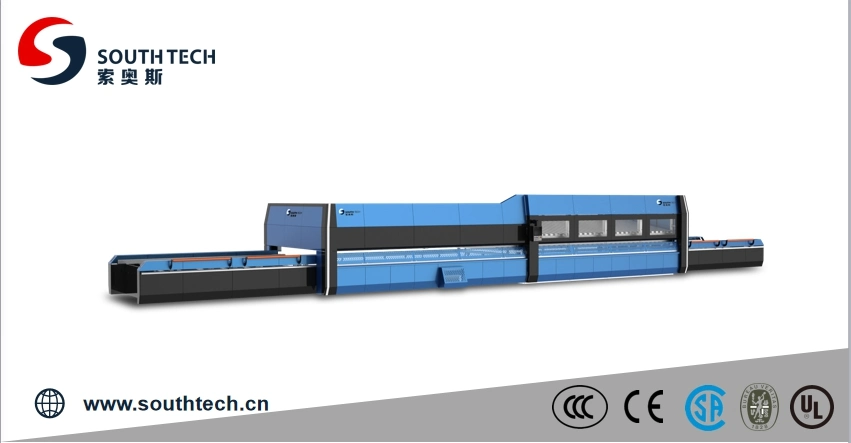 1. Equipped With Advanced Heating Banlance System, Tpg Increased The Endothermic Efficiency Of The Glass By The Way Of Heat-Balance;

2. It's Benefical To The Uniformity Of Heating The Glass Through The Even Heating;

3. The Quantity Of The Dust Inside The Furnace Can Be Reduced Due To The Inner Cleading Structure Of The Furnace Body;

4. Low-Temperature Teachniques Can Be Used To Produce High-Quality Glass;
Technical Parameters
Model

Maximum loading area (mm)
Minimum glass size (mm)
Thickness
(mm)
Production (m2/h)
Transformer (KVA)

TPG2515

2500×1500

250×100

2.85-15

48

≥300kva

TPG4012

4000×1250

300×100

2.85-15

64

≥400kva

TPG4015

4000×1500

300×100

2.85-19

77

≥500kva

TPG5015

5000×1500

300×100

2.85-19

96

≥600kva
Model above mainly In: Glass of high grade industrial instrumentation, lamp, home appliance, flat tempered glass.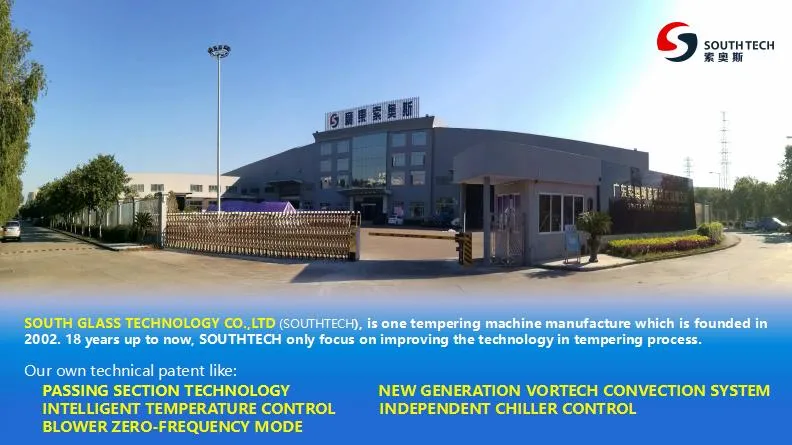 Model

Maximum loading area (mm)
Minimum glass size (mm)
Thickness
(mm)
Production (m2/h)
Installed
Capacity

TPG4220

4000×2000

300×100

4-19

110

≥500kva

TPG3624

3600×2400

300×100

4-19

110

≥500kva

TPG4224

4200×2400

300×100

4-19

123

≥600kva

TPG5024

5000×2400

300×100

4-19

153

≥700kva

TPG6030

6000

×3000

350×100

5-19

238

≥1100kva
Model above mainly In:
Thin Flat Tempered Laminated Glass Of High Grade Domestic Appliances, Interior Decorations, Automobile, Trains, Ships, Architecture,
LOW-E glass.
---------------------------------------------------------------------------------------------------------------------------------------------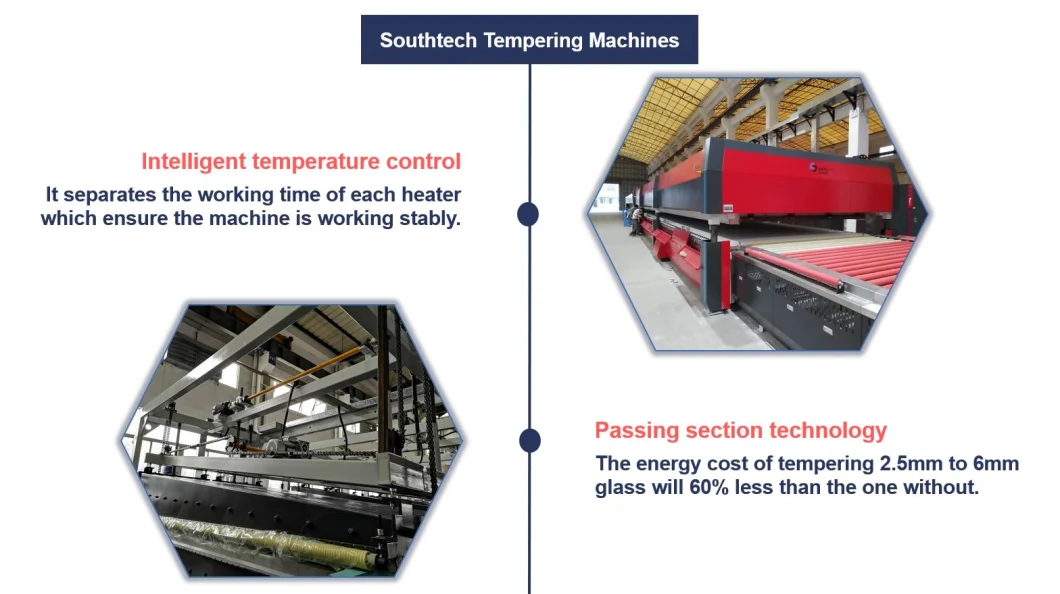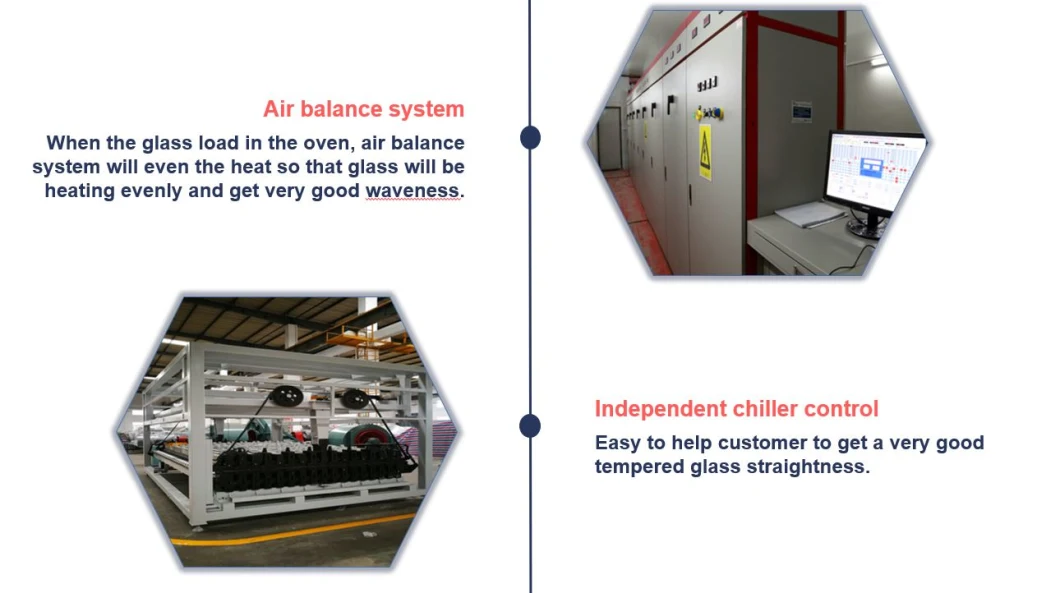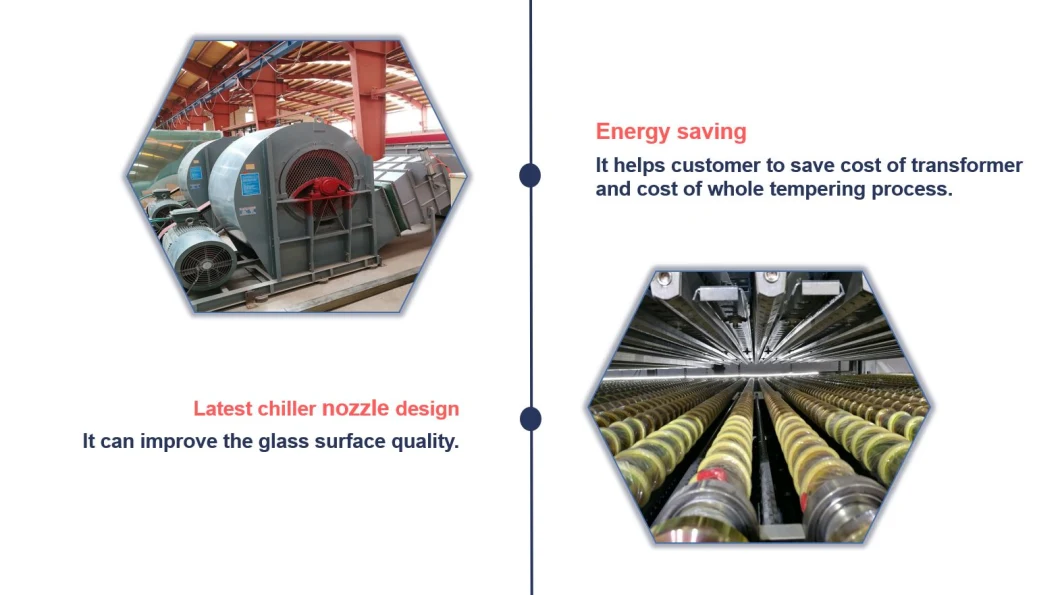 Energy Saving
1. We are able to reduce the voltage transformer capacity by
200-300 KVA
compared to other competitors and this is due to the newest power-adjustment technology. There is no power loss or waste in our machine system.
2. Thanks to our unique passing -section, that insure a higher quality tempered glass, with a
60% energy saving
in the quenching section.
3. We have a technology that supply low air pressure, but with big air flow.
4. We have a multiple heating zones, which helps to get a very fine adjustment of the heating elements. This feature helps to realize a uniform temperature and heating speed,
with a tolerance of +/-2C
.
5. Our convection system can be shut down at any time. It does not require to be running all the time.
6. We use a TOP-AND-BOTTOM compressed-air convection system with air recycling system. With this system, we can temper all types of low-e. Our system is
stable
,
highly efficient
,
energy saving
, and
zero maintenance cost
.
7. While our top heating elements are without cover (to insure quicker heat transfer and less power consumption), but the bottom heaters are with cover, to protect the heating system in case of glass breakage.
8.
Zero speed of blower in stand-by mode
for the next glass feed.
9. We use a high quality insulation material and structure system. This improves the heat efficiency and prevents heat leakage.
10.
Our machine can be completely shut down after a working day. No need to keep the heater on. And on the following day, it only needs a 20min heat-up to reach the 700C.
11. We apply a rational convection structure that ensures no side heat leak, and so no risk on the roller bearings.
12. We can use a water-cooling technology.
Brand
1.
Southtech
is one of the
Top 5
in the world and
Top 3
in China.
2. Annual sales in around 180 machines, and of those, more than 110 with convection system.
3. Southtech is responsible for the maintenance and after sales service around the world.
4. Our equipment is currently used in China in the production of high-performance glass.
5. The majority of our clients have come again to buy our machines.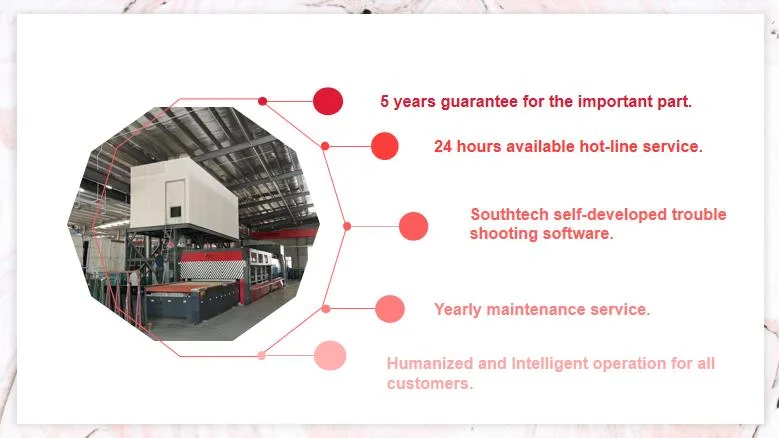 Communication
1. Southtech is a customer-friendly company and easy to reach us. Our colleagues are responsible persons. We all care for you. We support you. Stand by your side.
2. We are opened to any suggestion. We listen, and we modify when need.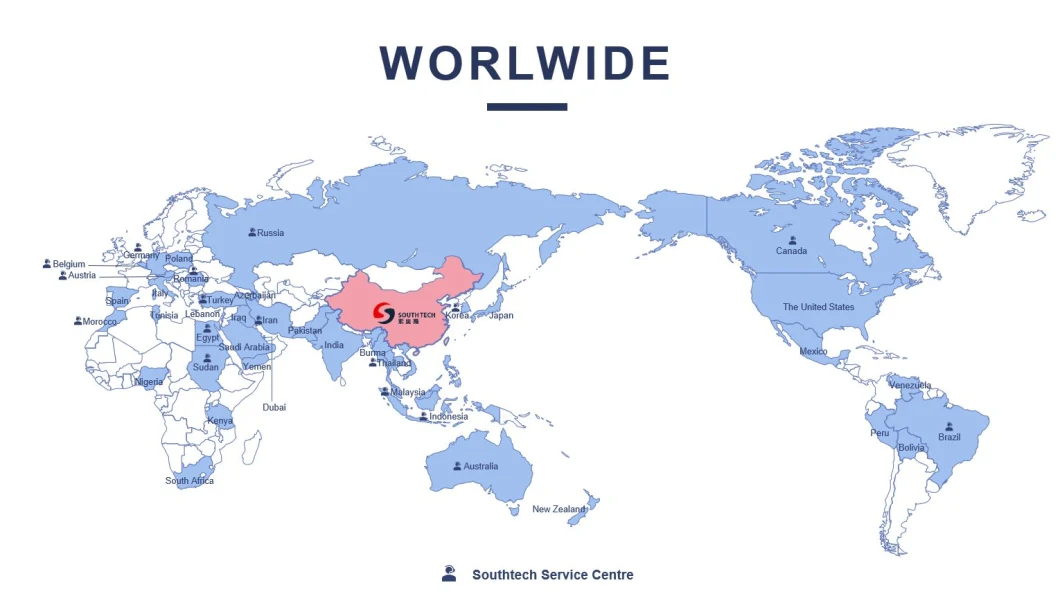 Conclusion:
We deliver a
customized and tailor-made
machine. We also offer standard machines.
Others can say or claim whatever they want. But at Southtech, YOU SEE, and You can believe. Performance is irrelevant to complications.
We have a machine that will help you grow your business
.