Coin operated washing machine:
1.It is mainly for commercial use. for self service laundromat, laundro cafee.
2.The double layor structure mainly for the small store, where they have not enough room for many sets of machine, but due to good business, then they should consider this type of machine in stead.
3.The G-force for this hard mouont machien can reach to 285 G. while other hard-mount from small factory can only reach to 75-150G. When extracting, the speed increasing, high G force can remove more moisture from each loading. will save time more fast efficiency. Save enegy and save time.
4. For washer, there are 6 programs can be set freely. which allows to adjust washing time. washing temperature, extracting speed etc.
5. For dryer, there also 3 programs to adjust the temperature and drying time too.
6. Our capacity: 8kg,10kg,12kg,15kg,15kg,20kg,25kg for your choice.
7. We also have full or semi stainless steel to choose freely. but we usually suggest to choose full one, with high rust and corrosion protection, totally water proof. long time for use, and seldom need maintenance, except that clear the dust and fluss regularly from the machine
Technical Parameters:
| | | | |
| --- | --- | --- | --- |
| Model | SWQ-12 | SQW-15 | SWQ-20 |
| Capacity(kg) | 12kg | 15kg | 20kg |
| Drum Size (mm) | Φ630×380 | Φ630×480 | Φ750×480 |
| Speed (rpm) | 50/900 | 50/850 | 50/800 |
| G factor | 285 | 255 | 270 |
| Motor Power(kw) | 1.3 | 1.5 | 2.2 |
| Inverter Power (kw) | 1.5 | 1.5 | 2.2 |
| Heating Power (kw) | 6 kw | 6 kw | 12 kw |
| Rated Voltage (v) | 220/380 | 220/380 | 220/380 |
| Water Inlet (inch) | 3/4'' | 3/4'' | 3/4'' |
| Dimension (mm) | 880x830x1190 | 880x1080x1190 | 1000x1010x1190 |
| Weight(kg) | 280 | 300 | 450 |
Production: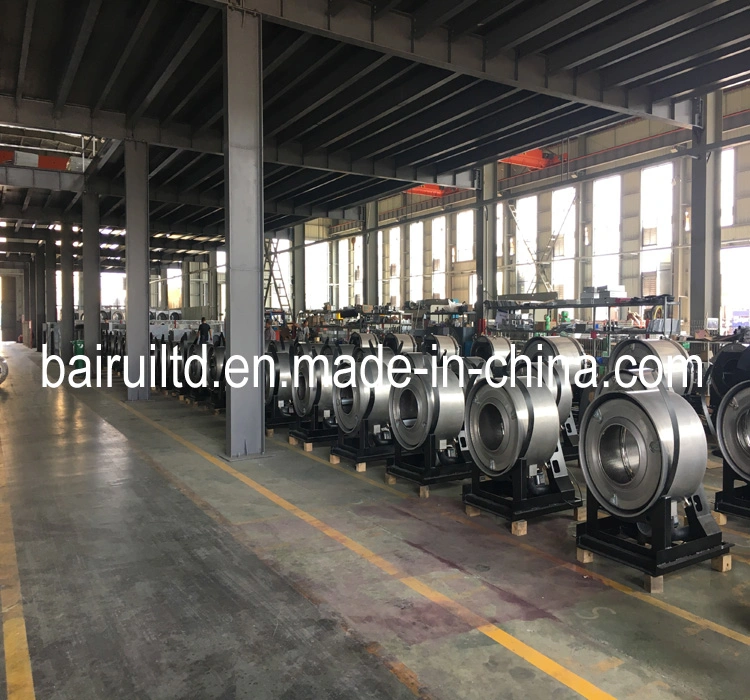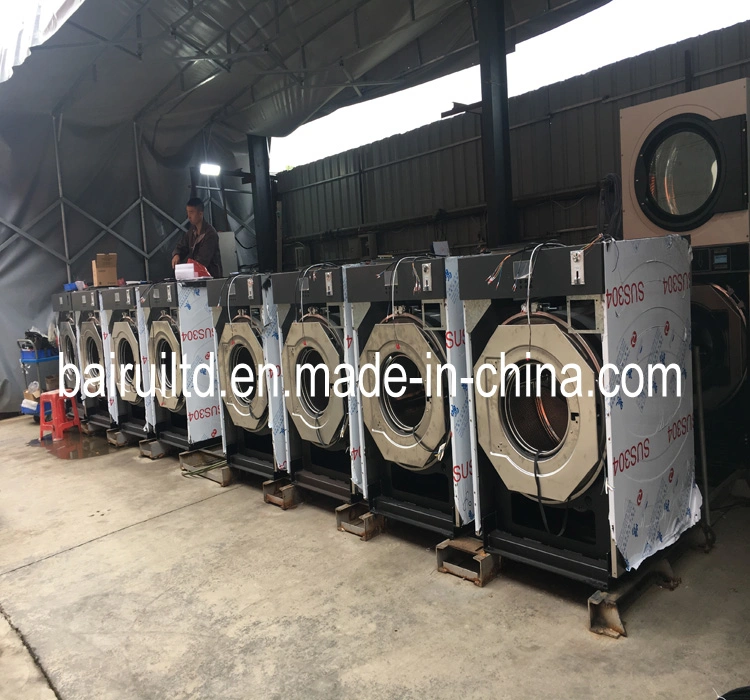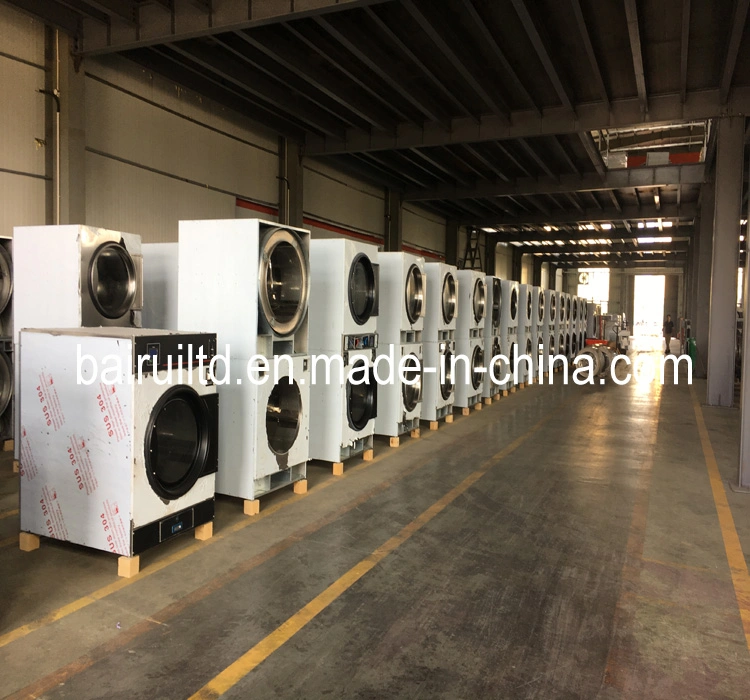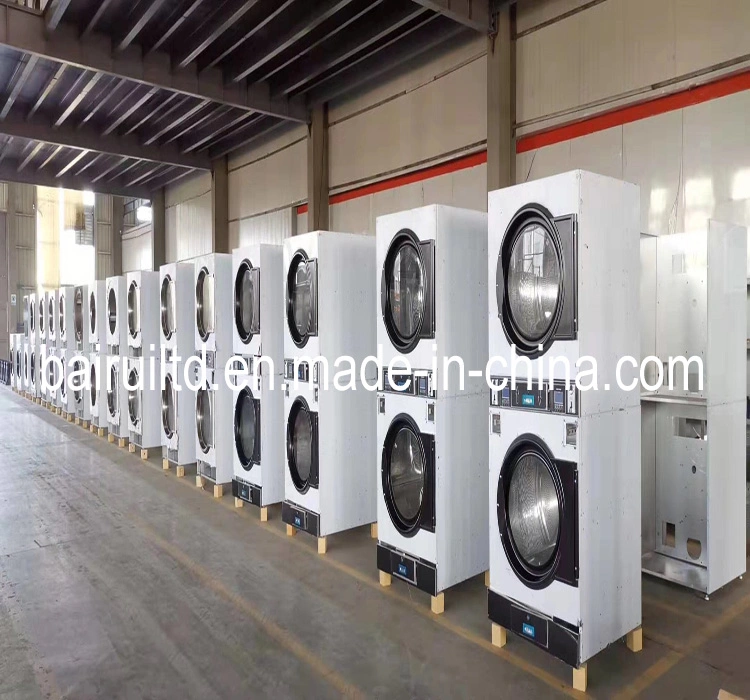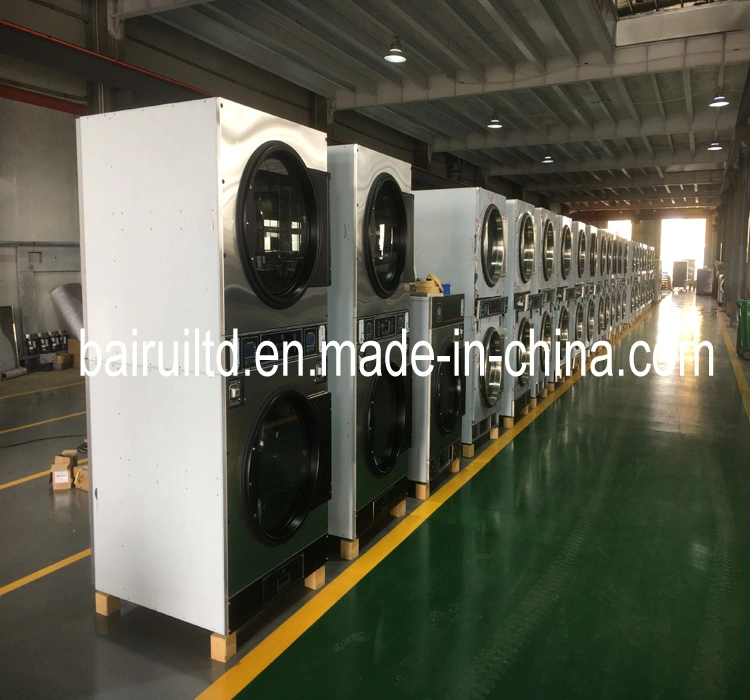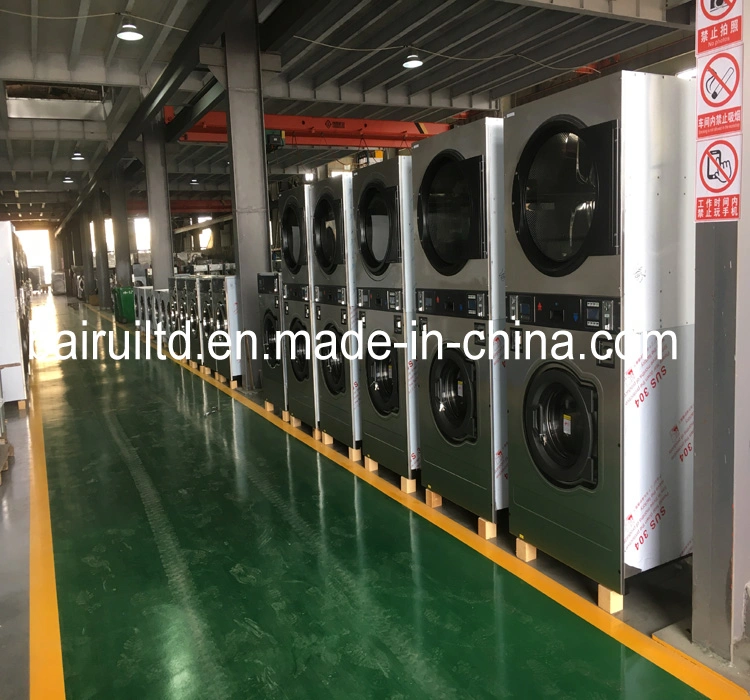 Packing: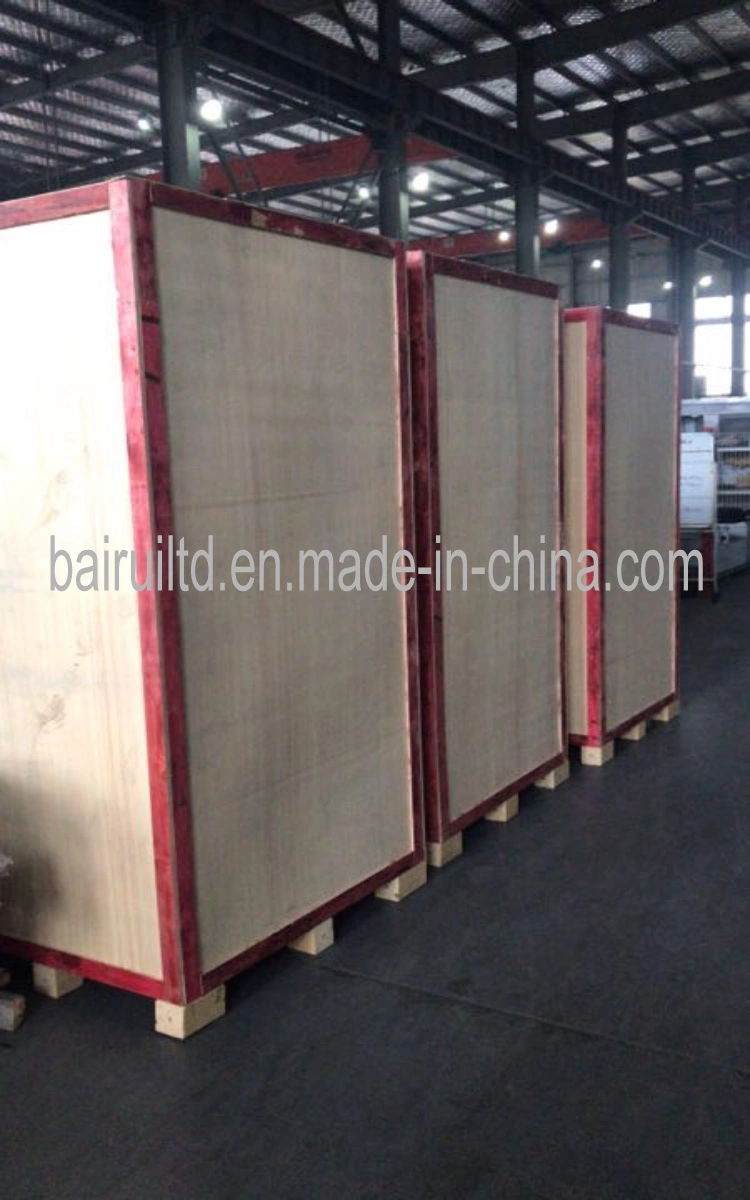 Clients' shops: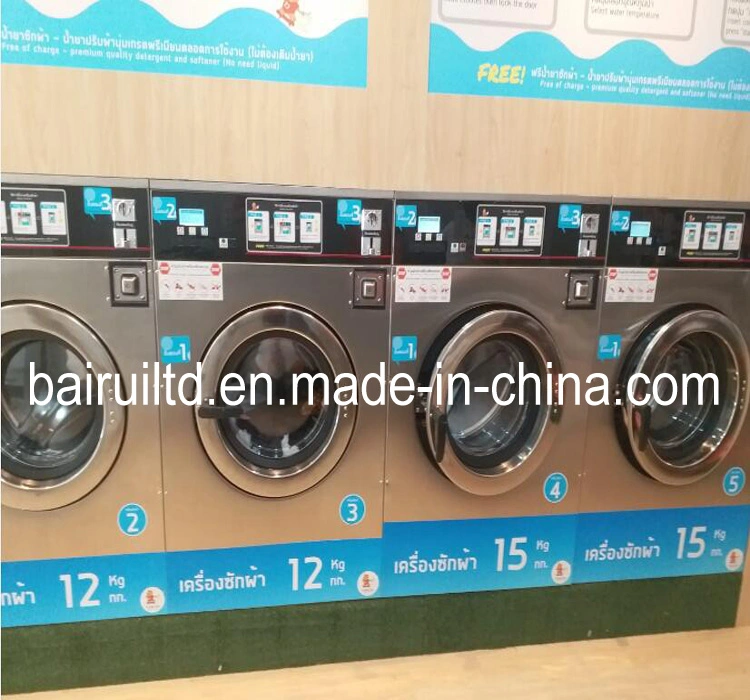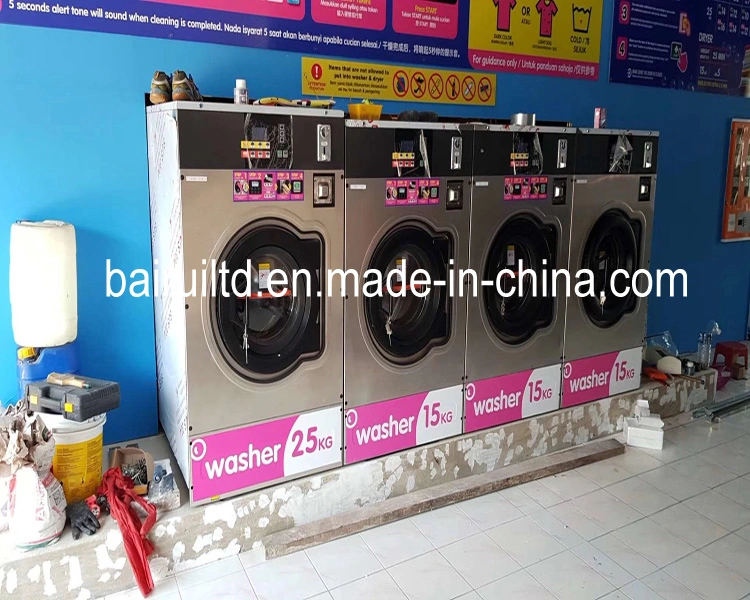 CE certifications: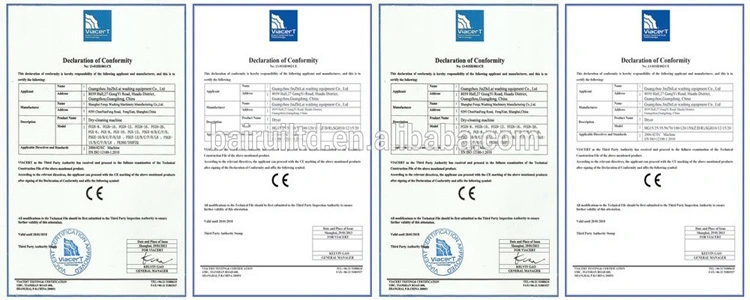 Delivery: